Matthew Shafer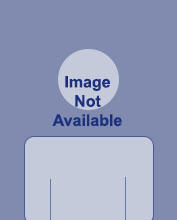 ---
Contact:
115 Prospect Street, Rosenkranz Hall
matthew.shafer@yale.edu
Bio:
My research brings together the history of political thought and contemporary critical theory, investigating the origins, possibilities, and limitations of the ideas and vocabularies that shape our conversations about domination, injustice, and inequality. Recent work has appeared in the European Journal of Political Theory, in Constellations, and elsewhere.
My dissertation project, "What Violence Was," presents a critical history of recent debates over the meaning of the concept of violence in anglophone social and political thought. For five decades, academics and activists have disputed not simply whether violence can be justified but more fundamentally what violence is; the definition of the word itself, its proper use and application, has become an object of political contestation. In my dissertation, I turn away from the attempt to settle this definitional question. Instead, I examine how and why it emerged as a historically-specific problem, reconstructing the development of the varied uses of the concept of violence and reflecting on its potential and limits for emancipatory politics today.
I hold an MA in History and an MPhil in Political Science from Yale, where I am also affiliated with the program in Women's, Gender, and Sexuality Studies. Before beginning doctoral study, I completed an MPhil in political thought and intellectual history at the University of Cambridge.
Fields of Interest:
Political Theory
Qualitative research methods
Women's, Gender, & Sexuality Studies (extradepartmental certificate)