Marco Biagi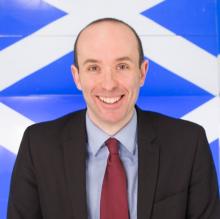 Address:
115 Prospect Street, New Haven, CT 06511
---
Education:
MA (Hons) International Relations, University of St Andrews, 2005.
MSc Political Communication, University of Glasgow, 2010.
Bio:
My research interest is the comparative politics of the wealthy democracies, especially their electoral competition. My PhD dissertation is focusing on how and why legislators in Europe and America render service to their districts, taking a mixed-methods approach. Other research projects include causes of Scotland's opposition to Brexit and archival work on experiments with proportional representation by American cities.
Before starting at Yale I worked professionally in politics in the United Kingdom, going in a decade from intern all the way to Minister of the Scottish Government before deciding to step down to return to academia.
Fields of Interest 
Comparative Politics, American Politics