Lauren Pinson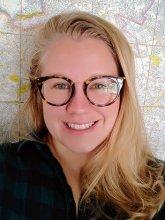 ---
Contact:
115 Prospect Street, Rosenkranz Hall
lauren.pinson@yale.edu
Bio:
Lauren Pinson is a Ph.D. candidate in Political Science and an NSF Graduate Research Fellow at Yale. Her dissertation research focuses on when and why states crack down on illicit trafficking of drugs and small arms. As an ISPS Graduate Policy Fellow, she will evaluate how exposure to gun violence influences comfort with gun ownership. Prior to starting at Yale, Pinson worked as a senior researcher and project manager at the National Consortium for the Study of Terrorism and Responses to Terrorism. She holds an AB in International Affairs and an MPA from the University of Georgia.