Jane Karr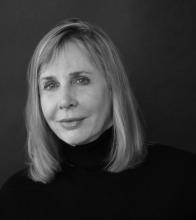 Block Lecturer on Journalism and Politics
---
Contact:
115 Prospect Street
(Cell) 347-452-3640
jane.karr@yale.edu
(image credit: Earl Wilson/The New York Times)
Education:
B.A.: University of Illinois, Urbana-Champaign, journalism, 1975
Bio:
Jane Karr spent the last 30 years as an editor at The New York Times, 20 of them covering education — from breaking news to long-form enterprise, from preschool to grad school to lifelong learning. As editor of the Education Life section, she took deep dives into important issues like the cost of college and the rise of charter schools, winning Education Writers Association awards for herself and for her writers, as well as two Publishers Awards from The Times for overall excellence. She came to education with a varied background: She also served at The Times as editor of Sunday Styles, deputy editor of Arts & Leisure and news editor in metro. She supervised arts coverage at The Miami Herald, and edited the likes of Hunter Thompson and Ken Kesey as an associate editor at Rolling Stone. (That was in the pre-U.Va. days.) For two years, she traveled Asia and Europe, writing dispatches on culture and the arts for The Herald and other publications. At Yale this semester, she taps her passion for education in teaching two courses on writing about the field. One will deal exclusively with higher ed, the other focuses on k-12.
Courses Taught at Yale:
"Policy, Politics and Learning on the Education Beat," fall 2018
"Education: Writing About Your World," fall 2018
Interests: 
Narrative journalism, diversity in the classroom, culture wars on campus, admissions and affordability
---