Christopher Price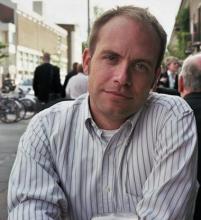 ---
Contact:
115 Prospect Street, Rosenkranz Hall
christopher.price@yale.edu
Bio:
Chris Price is a PhD candidate in political science at Yale University and a United States Institute of Peace Jennings Randolph Peace Scholar. Beginning in Fall 2019, he will be a Wisconsin International Relations Fellow at the University of Wisconsin-Madison.
Chris studies the dynamics and legacies of civil war violence. His dissertation looks at variation in the depth of post-war ethnic polarization, looking in particular at Liberia and Bosnia-Herzegovina. The United States Institute of Peace, the Japan Foundation, and Yale University's MacMillan Center for International and Area Studies have supported his research. Previously, Chris served with the Department of State and the U.S. Army in Iraq and Afghanistan. He graduated with a BA degree in Political-Economy from Tulane University, and holds an MA in International Relations from the University of Chicago's Committee on International Relations.