Charlotte Hulme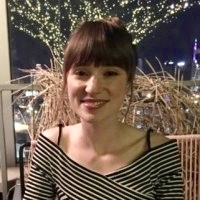 ---
Contact:
Education:
M.Phil., International Relations and Politics, University of Cambridge (2015)
B.A., Political Science, Wellesley College (2014)
Bio:
My current research focuses on the role of powerful non-national actors in addressing transnational challenge that states are unable or unwilling to address themselves. In my dissertation, I am looking at the case study of companies' response to climate change in the US, India, and Germany.
I am a proud graduate of Yale's Brady-Johnson Grand Strategy Program and am fascinated by questions about the nature of grand strategy in light of the 21st century's new global actors and challenges.
Articles:
"Change of Players, Change of Game: How States Got Left Behind on Climate Change", E-International Relations website, November 5, 2019
'Grand Strategy in the Age of Climate Change: A Theory of Emergent Grand Strategy,' The Strategy Bridge, September 29, 2019
"The Islamic State in Africa: Estimating Fighter Numbers in Cells Across the Continent," CTC Sentinel, August 2018, co-authored with Jason Warner.
Fields of Interest:
International Relations