Carmen Dege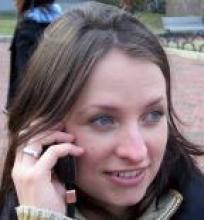 ---
Contact:
115 Prospect Street, Rosenkranz Hall
carmen.dege@yale.edu
Bio:
Carmen studies political theory and comparative politics with a specific focus on religion and politics, time and value, and communicative ethics. She is particularly interested in the genealogy of the philosophy of the other, its beginnings in 18th century Europe, the ways in which it has gained significance in postwar French and German critical theory, and the "ethical turns" it has provoked in contemporary political philosophy at large. Before she came to Yale, Carmen graduated from Freie Universität Berlin in 2009 with a degree in Political Science and Psychology, and completed the Master of Arts Program in the Social Sciences at the University of Chicago in 2010 with a thesis on the history, politics and ethics of Zionism.