Baobao Zhang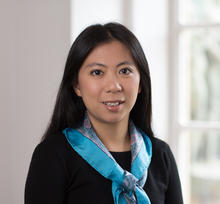 ---
Contact:
30 Wadsworth Street (Rm 470)
Cambridge, MA 02142 USA
+1 (203) 903-4043 
Bio:
My previous research covered a wide range of topics, including the politics of the U.S. welfare state, attitudes towards climate change, and survey methodology. My papers have been published in Political Analysis, Nature Climate Change, the Journal of Artificial Intelligence Research, and JAMA Surgery. My research and graduate education have been funded by the National Science Foundation Graduate Research Fellowship, the Yale Institution for Social and Policy, and the Ethics and Governance of Artificial Intelligence Fund.
Fields of Interest:
Public Opinion
American Politics
Quantitative Methods