Alexander Kolokotronis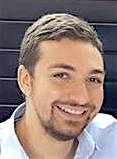 Areas of Work:
Participatory Democracy; Workers' Self-Management; General Strikes; Revolutions & Social Movements
Email: alexander.kolokotronis@yale.edu
Bio:
I am a PhD candidate in political theory, focusing on participatory democracy, and workers' self-management. Currently I am working on two sole authorship projects: a normative account of participatory democratic public schooling and the role of teachers' unions; and theorizing the general strike as labor's exceptional power. My work in political theory extensively draws on archival research and fieldwork. I have published in popular publications such as Current Affairs, Stanford Social Innovation Review, In These Times, ROAR Magazine, New Politics, and Truthout.
Since 2018 I've also worked with Tsai Center for Innovative Thinking at Yale (CITY), co-creating the foundations and structure of Tsai CITY Engage. With Tsai CITY Engage I helped put together and run the seven-part Inclusive Economic Development Speaker Series;  and have worked as Economic and Community Development Coordinator through which I introduced and managed a participatory budgeting process at a local public K-8 school. Prior to joining Yale University, I worked in employee ownership advocacy for NYC Network of Worker Cooperatives, and as a Worker Cooperative Development Assistant for Make the Road New York. I currently sit on the Advisory Board of The Participatory Budgeting Project, through which I've advised on the development and operations of higher education participatory budgeting processes including at the Harvard University Graduate School of Design. 
Selected Publications:
Academic:
Alexander Kolokotronis. 2021. "A New Left Teachers' Union: Participatory Democracy and the 1970s New Haven Federation of Teachers." Labor History. 62:2, 166-185.
Alexander Kolokotronis (with Huseyin Rasit). 2020. "Decentralist Vanguards: Women's Autonomous Power and Left Convergence in Rojava." Globalizations 17(5):869-883.
Alexander Kolokotronis (with Michael Menser). 2019. "Beyond Deliberation and Civic Engagement: Participatory Budgeting and a New Philosophy of Public Power", in Meagher, Sharon, Samantha Noll, and Joseph Biehl (ed.'s). The Routledge Handbook of the Philosopy of the City: 183-192. 
Non-Academic & Public Writing:
Alexander Kolokotronis and Onyeka Obiocha. 2020. "How Higher Education Can Support Local Ecosystems of Innovation". Stanford Social Innovation Review.
Alexander Kolokotronis. 2020. "What to Do Once We've Defunded the Police: Give the Freed-Up Monetary Resources Back to the People through Participatory Budgeting". Current Affairs. 
Alexander Kolokotronis. 2019.  "Municipalist Syndicalism: From the Workplace to the Community". ROAR Magazine, Issue 9.
Alexander Kolokotronis. 2018. "Three Ways to Design a Democratic Job Guarantee". Truthout.
Alexander Kolokotronis. 2017. "Retirement of Boomer Business Owners Could Leave Millions Jobless—Unless Workers Take Over". In These Times.
CV available upon request for more article titles.