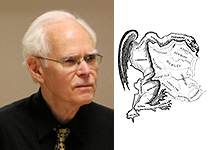 When can partisan gerrymandering take place?  It is a necessary condition that a single party control all the elected branches of a government that have veto power.   It's not a sufficient condition, about which more below.  
But it's a necessary condition.  Hence the possible utility of a metric clocking the incidence of that condition.   In the drawing of U.S. House districts, how has such a metric played out since the 1960s?  At that time, the Supreme Court shook the state legislatures into overhauling their state maps each new decade. 
"Context for Partisan Gerrymandering of U.S. House Districts: The 1970s through the 2010s" is a paper written for the Yale Workshop on Redistricting, November 2-3, 2018.