Rebecca Sinderbrand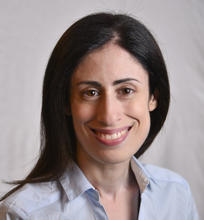 Address:
115 Prospect Street, Rosenkranz Hall, Room 209
---
Education:
B.A., Georgetown University
M.A., Johns Hopkins University
Bio:
Rebecca Sinderbrand is a Block Visiting Lecturer on Journalism and Politics, teaching The Press and the Presidency. She was most recently a deputy national political editor at The Washington Post, following stints with award-winning political teams at Newsweek, Politico and CNN. She has reported on or directed coverage of Washington, the White House and presidential campaigns since the 2000 campaign cycle, when she began her career with the Washington bureau of The Associated Press. She was also an International Reporting Project Fellow at Johns Hopkins University-SAIS in 2005, reporting from Syria and Lebanon, and a Fellow at Georgetown University's Institute of Politics in 2016, leading a weekly discussion on the focus and impact of national media coverage of the presidential campaign.
For office hours, click here.